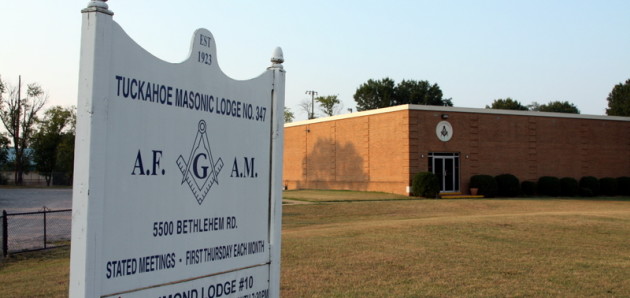 Return with me now to 1923! Tuckahoe Lodge had its beginning when twenty-nine brethren petitioned the Grand Lodge of Virginia and were granted a charter for a new lodge on February 14,...

Tuckahoe Celebrates 93 years o...
1

Community Blood Drive
2

2015 J. Ned Culler Award
3
Posted by Ben
Last night (1/7/2016) Rt. Wor. Rob Eades presented a Masonic Veterans award to Brother Harry Eugene Franklin for 60 years of devoted service to Masonry through his membership in Tuckahoe Lodge No. 347, A.F. & A.M. Brother Harry has moved to North Carolina and we don't get to see him that often but is now very active in a Lodge near his home. He is an extraordinary Brother and distinguished gentleman, who is fun just to sit and talk to.
Congratulations on your 60 year pin Brother Harry! We know you will wear it with pride as you honor the Fraternity.
Read More