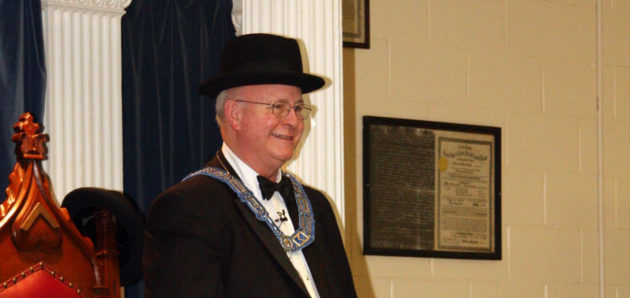 The 2016 J. Ned Culler Award for Masonic Excellence was awarded to Rt. Wor. William Young Roper, III. Click here to read to whole...

2016 J. Ned Culler Award
1

Community Blood Drive
2

Tuckahoe Lodge Family Picnic 2...
3
Posted by Ben
We had a very wet, very soggy, golf outing at Sycamore Creek today.  Beautiful course, but with the very wet and soggy golf course, it made playing tougher than it normally is.  The winner of the golf outing was Bro. Dale Wright, followed closely by Bro. Bob Peterson.  Bro. Dick Turochy placed 3rd, and Wor. Butch Ammon's game fell apart on the back 9 and he came in last place.
2ND ANNUAL TUCKAHOE MASONIC LODGE #347
GOLF TOURNAMENT
Date: Saturday, May 7th 2016
Place: Sycamore Creek Golf Course, Manakin-Sabot, VA.
Read More